Welcome, Fellow StudioPress® Fans!
Like you, we love StudioPress. We're long-time members of the StudioPress community and are proud to have contributed to the development of the Genesis Framework.
We're so glad you're here!
Choosing StudioPress Themes and building a website with the Genesis Framework is a smart decision because you benefit from the same clean code, framework optimization, and smart design architecture that powers 600,000+ sites around the world.
It's why we doubled down and went all-in on the Genesis Framework, building our powerful Mai Engine plugin and all of our Mai Theme website templates as Genesis child themes.
It's also why we invited leaders in the StudioPress community, like Brian Gardner, Rafal Tomal, and Jennifer Bourn, to be our website design partners and create Mai Theme website designs for you.
We have eight premium WordPress themes for sale on StudioPress.com.
Mai Theme got it right. Its amazing simplicity and powerful customizations finally got me to embrace Gutenberg. I'm using Mai Theme on my new business websites and you should too.
Brian Clark
Big Changes to StudioPress
From Genesis Pro to Genesis Custom Blocks and the Genesis Framework to Genesis Plugins and Themes, you can count on WP Engine to continue to invest in developing reliable products and to invest in the growth of the community.
Sometimes, though, change feels like disruption. We know the Genesis Framework inside and out. We have your back, and you can count on us to help minimize this disruption by using Mai Theme.
Big changes were announced by StudioPress on May 11, 2021.
Here are four important facts from WP Engine's announcement:
The Genesis Framework will be distributed for free.
StudioPress will no longer sell ANY third-party themes.
StudioPress will no longer sell THEIR themes individually (one-time purchase).
The StudioPress themes will be available in the Genesis Pro subscription.
StudioPress Pro customers get access to Genesis Blocks Pro and Genesis Custom Blocks pro for FREE.
If you want to purchase a single StudioPress theme, you'll need to be a WP Engine hosting customer, a Flywheel hosting customer, or a Genesis Pro user.
How the StudioPress Changes Affect You
We know many of you have purchased themes from SEO Themes, Mai Pro Theme, and Pretty Darn Cute Designs in the past. We have your back.
We intend to continue leveraging the Genesis Framework with Mai Theme.
The Genesis Framework will be included for free with every Mai Theme purchase.
And, if you already purchased a theme from StudioPress, we have an upgrade path for you to step into the future of block-based (and full site editing, when ready) WordPress sites.
StudioPress helped you get started and establish your WordPress website with a high-quality child theme powered by WordPress and the Genesis Framework. Now, step into the future and let BizBudding support your transition to a modern, block-based theme that includes a one-click theme setup process.
We Are in This with You
You can count on us to keep stepping Mai Theme into the future. We will support your transition to a modern, block-based theme.
Our focus on site speed and one-click theme setup are technology requirements bloggers need to easily set up a site and to successfully make money blogging.
If you are just getting started, we made launching a new site as easy as three clicks with our Mai Solution service.
Mai Solution combines all Mai Theme website templates, plugins, the Mai Pattern Library, and managed WordPress hosting to provide a brand new way to quickly and easily launch a website. Mai Solution includes an advanced customizer to update layouts, ecommerce pages, and homepage designs.
I'm very excited to have partnered with BizBudding to develop a few of my website designs using Mai Theme.
WordPress is changing so fast and my friends at BizBudding have done a wonderful job of keeping current with features and functionality that make it easier for you to build your website.
WordPress and Themes Are Changing
WordPress has already rolled out its modern, block-based editor (AKA Gutenberg) that empowers site owners to customize and combine pre-designed blocks of content in a variety of ways to create visually stunning and unique page layouts.
The new WordPress editing experience encourages greater creativity and provides enhanced flexibility and more customization opportunities—and this is only the beginning.
The thing is, with these leaps in technology, the way WordPress themes are built has drastically changed and WordPress has said they are dropping support for the classic editor at the end of 2021.
While it might have seemed a bit disruptive to some customers, we acquired Pretty Darn Cute Designs and SEO Themes in 2020 in order to help bring those themes and the Mai Classic Themes into the world of Gutenberg.
WordPress Theme Support from StudioPress
When you purchased your theme from the StudioPress marketplace, it came with support from the StudioPress team, and they will continue to support you.
With that said, StudioPress has changed things up! They won't be releasing updates for any themes (unless a security release is required).
Instead, all upgraded and new themes from StudioPress that leverage the latest and greatest features and technology will only be available through the Genesis Pro monthly subscription.
What This Means for You and StudioPress Themes
When technology shifts by leaps and bounds, and the way things "have been" changes—even when it's to deliver a better, easier-to-use product—accepting that change can be difficult.
But that's what we're all doing together—WordPress Core, theme companies, plugin developers, and site owners.
If your theme is a Classic theme, which means it was built using the Classic version (non-Gutenberg) of WordPress, it is on its way to being outdated.
Your theme will still work, you just won't be able to take advantage of all of the awesome new features, flexibility, and capabilities modern WordPress has to offer.
We want to help you change that by supporting your transition from a Classic theme to a modern, block-based theme.
Step Into the Future and Upgrade Your Theme
We've embraced the future of WordPress and worked tirelessly to recreate our Mai Genesis child themes to use the new block editor. We've also launched new themes and updated our renowned Mai Engine plugin to make it even easier for site owners to customize content blocks.
We now invite you to embrace the future with us and upgrade your theme.
Shifting Our Pricing Model
Change requires support. Moving from the Classic Editor to Gutenberg also requires support. We'e always prided ourselves on trying to provide the best support for the Genesis Framework and Mai Themes as possible.
To better support you, our pricing model has shifted from a one-time theme purchase to an annual subscription that includes all of our website templates and starter sites, support, theme updates via the Mai Engine plugin, and access to the Mai Blogging Community.
StudioPress has also shifted its pricing model and is no longer selling StudioPress themes as a one-time purchase. We love our StudioPress customers and want to help you transition to Mai Theme.
Change Isn't Easy, We're Here to Help
We know change is hard. Remember the switch to HTML5 themes?
We created the Mai Blogging Community to support you through change. The community is loaded with advice, guidance, and tutorials that help you build a better WordPress website using Mai Theme.
We were the first Genesis Child theme to not use widgets on the homepage (and created "Sections" instead). We were also the first to deliver a theme as an engine plugin.
These two ideas were departures from how things have always been done. It was difficult for some developers and designers to comprehend why we did that at first—until they saw the power and flexibility of Mai Theme.
You can count on us to keep focus on speed, flexibility, and ease of use.
We keep a keen eye on the WordPress roadmap to provide you with great support, amazing functionality, and extreme ease of use for your WordPress themes.
IT'S TIME TO Modernize Your Site
As a StudioPress customer, you're automatically granted VIP status with the BizBudding crew!
Have you purchased one of our SEO Themes, Mai Pro, or Pretty Darn Cute themes from StudioPress? If so, you're qualified for a discount. To learn more, and to register for the discount, please complete our three-minute survey.
Here's a little hint about our StudioPress Coupon: if you purchased any StudioPress theme in the past (not just ours), and complete our survey, we will still send you a discount code for the Mai Design Pack.
Our History with StudioPress
We've been around Genesis since 2008 when Mike first started building custom sites using the Genesis Framework. Around 2012 we realized Genesis was able to power large sites for big brands and help smaller sites get started quickly.
Over the years we've built meaningful relationships with amazing people. We've learned from the community. We've done our best to give back and share too.
It's All About the Relationships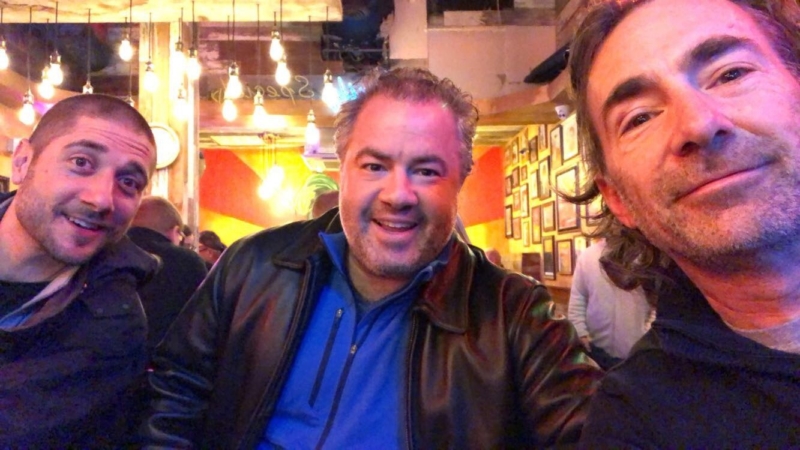 First, we would like to thank you for using Mai Theme and for your contributions to the Genesis Community.
The open communication and sharing of ideas inside the Genesis Community is something we are proud to be a part of.
We're proud too, that Mike as a co-founder of BizBudding, continues to actively participate in the Genesis Community. You can find Mike sharing code, replying to questions, and commenting on important topics in the Genesis WordPress Facebook group, in the Genesis Slack community, and with the Genesis Shapers.
Secondly, we would like to thank you for helping us create our Mai Community. Mai Theme has gained traction, partly due to its fast clean code, the flexibility to customize, and the simplicity of theme setup. Mostly, though, we are proud to believe that we gained traction as a result of timely and helpful support provided by Mike and the team at BizBudding.
We appreciate all the lovely reviews of Mai Theme and the BizBudding team shared by the community. Thank you so much.
Absolutely love what you're doing with Mai Theme. I was using StudioPress themes as a Pro Plus customer without really giving Mai a good go. Then I tried Mai v2 this year and was blown away by what you can do. It used to take me weeks of hacking other themes to incorporate features that I can now add in seconds with Mai. And your support and the BizBudding community are fabulous, too.
Richard P.
Meaningful Brand Acquisitions
Around 2019 we noticed the tide of change rolling into WordPress and StudioPress. Gutenberg was gaining popularity and the concept of full site editing was being explored by the WordPress Core team.
We envisioned creating a new version of the Mai Theme Engine, simply called Mai Engine today, that leverages Gutenberg blocks.
The acquisitions of Pretty Darn Cute and SEO Themes completed in 2020. Our goal was to extend a premium level of customer service and support to the site owners of those themes.
Joining the Genesis Shapers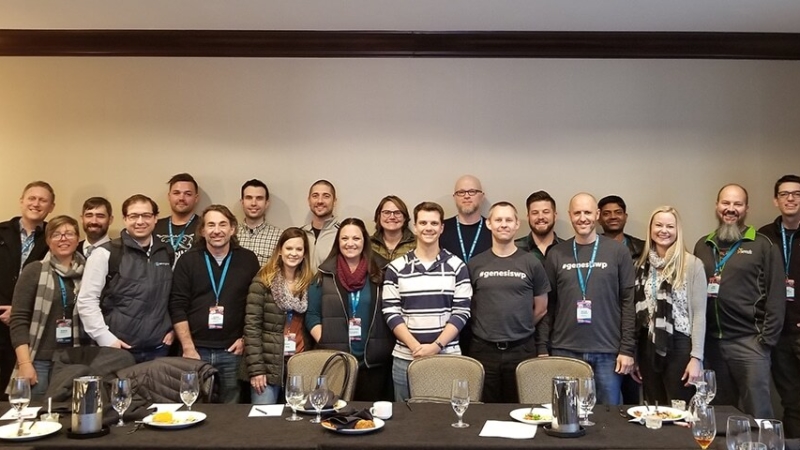 The Genesis Shapers are a diverse group of hand-selected Genesis developers, marketers, and people representing multiple companies who volunteer to be a representative voice in the strategic direction of the Genesis roadmap.
We were pleased to be selected as charter members of the group to help the Genesis community continue evolving as one of the fastest-growing and open communities in WordPress.
We've provided business and customer insights to the Shapers Team and heavily contributed to the discussion on how Gutenberg will change the role of a theme framework (for both Genesis and Mai Engine).
StudioPress Backs Mai Theme
For several years, StudioPress has sold several of our Mai website design templates. You may recognize those themes (shown below).
How We Can Help You
When you choose one of our website templates, you get everything you need to build a successful creative business online.
Mai Engine Plugin
Powering robust customization options
Mai Theme runs on the powerful Mai Engine plugin, which provides the core power of the theme. Mai Engine runs as a plugin enabling you to receive the latest updates without breaking your website.
Mai Plugins
Adding new features and functionality
Get the control you need to manage every aspect of your site, without the need for custom code. Our Mai Plugins elevate the customization and functionality of your Mai Theme website to the pro-level.
Mai Setup Wizard
Installing demo content in minutes
We know how difficult, timely, and frustrating it can be to configure a theme to look like the demo site, so to save you time, we included Mai Setup Wizard to load the demo content, template parts, and customer settings without overwriting any of your existing pages.
Friendly Support
Getting you unstuck and on your way
When you need us, we are here for you. Live. Our support team is fast, friendly and reliable, which is why we have so many 5 star reviews.
Mai Community
Connecting you with like-minded folks
The Mai Blogging Community was created to not only bring bloggers together for extra camaraderie and support but to provide a place where our team can share all of our expertise and knowledge with you.
Blogging Course
Getting started has never been easier
Gain the behind the scenes skills needed to have a highly trafficked blog as well as how to get started, set up your website, build a brand, organically grow your audience and begin to monetize.
Hey StudioPress Affiliates! Were you part of the StudioPress Affiliate Program?
We'd love to have you join the BizBudding Affiliate Program!!